The Tourism Bureau, MOTC welcomes you to the 2020 Taiwan Indigenous Tourism Festival: Visit the indigenous tribes in Taiwan.
---
更新日期:2021-03-12
To promote indigenous tourism and tourism achievements, the Tourism Bureau, MOTC has held the "Taiwan Indigenous Tourism Festival" for 7 consecutive years since 2014. It allows visitors to learn more about indigenous culture and visit indigenous tribes. This year's "Taiwan Indigenous Tourism Festival – Welcome to indigenous tribes" will be held from September 18 to September 20 for three days at Warehouse Five, Songshan Cultural and Creative Park
Today (September 4) the press conference is hosted by Deputy Director Chou Ting-chang of the Tourism Bureau, MOTC, with the attendance of Legislator Wu Li-hua, Director Yang Wan-jin of Legislator Kung Wen-Chi's Office, Deputy Director Tsai Miao-ling of Council of Indigenous Peoples, the representatives of exhibition units, etc.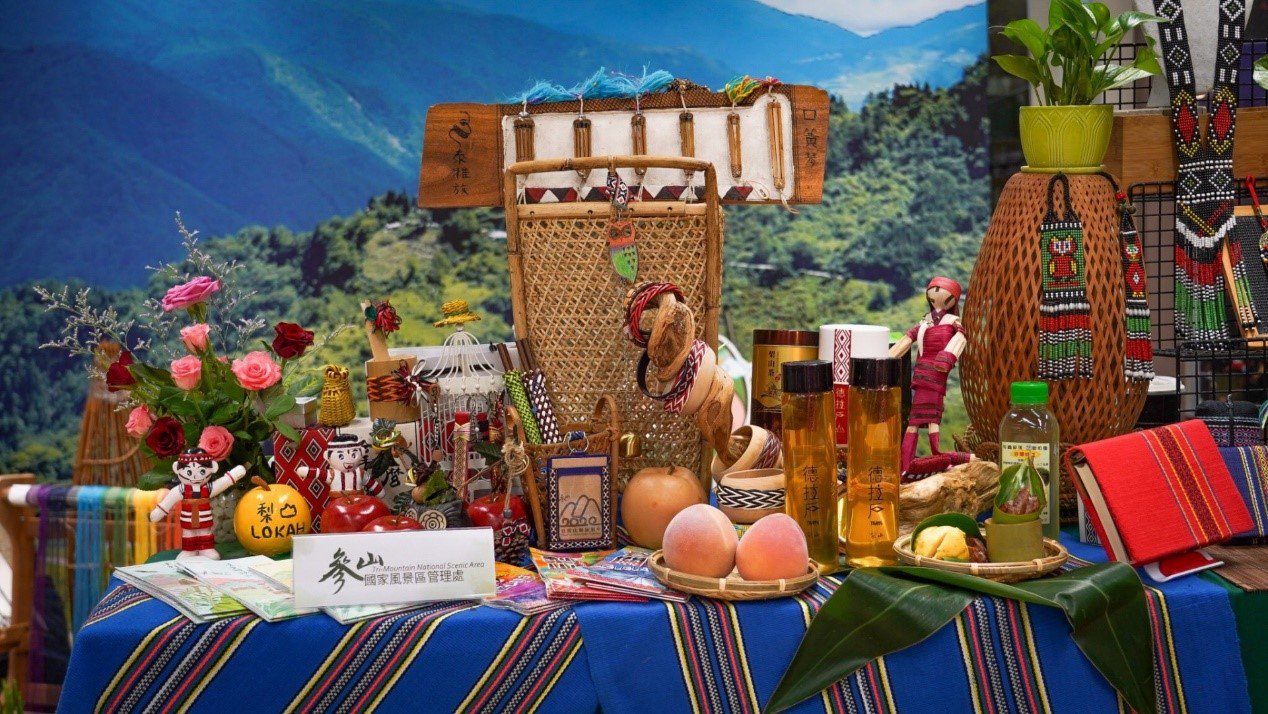 In the festival this year, the Council of Indigenous Peoples, Workforce Development Agency of Ministry of Labor, Construction and Planning Agency of Ministry of the Interior, Forestry Bureau of Council of Agriculture, Executive Yuan, and Tri-Mountain Scenic Area Administration, East Coast National Scenic Area Administration, East Rift Valley Scenic Area Administration, Sun Moon Lake, Alishan National Scenic Area Administration, Siraya National Scenic Area Administration, and Maolin National Scenic Area Administration, of the Tourism Bureau, etc. collaborated to hold the "2020 Year of Mountain Tourism." With mountains and forests as the themes, it displays the lifestyle, culture and art of 16 tribes. Emphasizing on the contents fermented in indigenous cultures, it exhibits their roots, origins and the extension of traditional arts so that visitors can get close to indigenous peoples' experiences of everyday life. With comprehensive activities, exhibitions and illustrations, it allows people to experience the fun of visiting indigenous tribes.

In this 3-day festival, there are many different theme zones, such as "Delicacy – Gourmet Food Zone" that serves local good food, "It is It - Story DIY Zone" that offers parents and children opportunities to make stories together, Tribes and Trails in the Scenic Zone, "Tribal Creative Cultural Gifts" that sells indigenous handicrafts, "Achievements Exhibition – Government Institutions Zone" that display the achievements made by indigenous peoples with the help of government, "Welcome – Travel Agents Zone" that sells tribal tour packages, etc. In addition, Mr. Zhang Wen-song, a painter, is invited to introduce tribal cultures in Taiwan through paintings in the "16 Tribes Oil Painting Exhibition," in which the tribal costumes are closely depicted. In the venue, many exciting activities are provided in these 3 days, for example, live performance of indigenous songs and dances, stamp collection to exchange gifts, big luck draw, etc. Moreover, the Atayal Taiwan First Nation M-yu Dancers, New Century Culture Arts Group, renowned singers Rachel Liang and Irene Luo, etc. are going to perform live there. With painting, dance, music, gourmet food, handicraft, etc. the charms of indigenous tribes are manifested.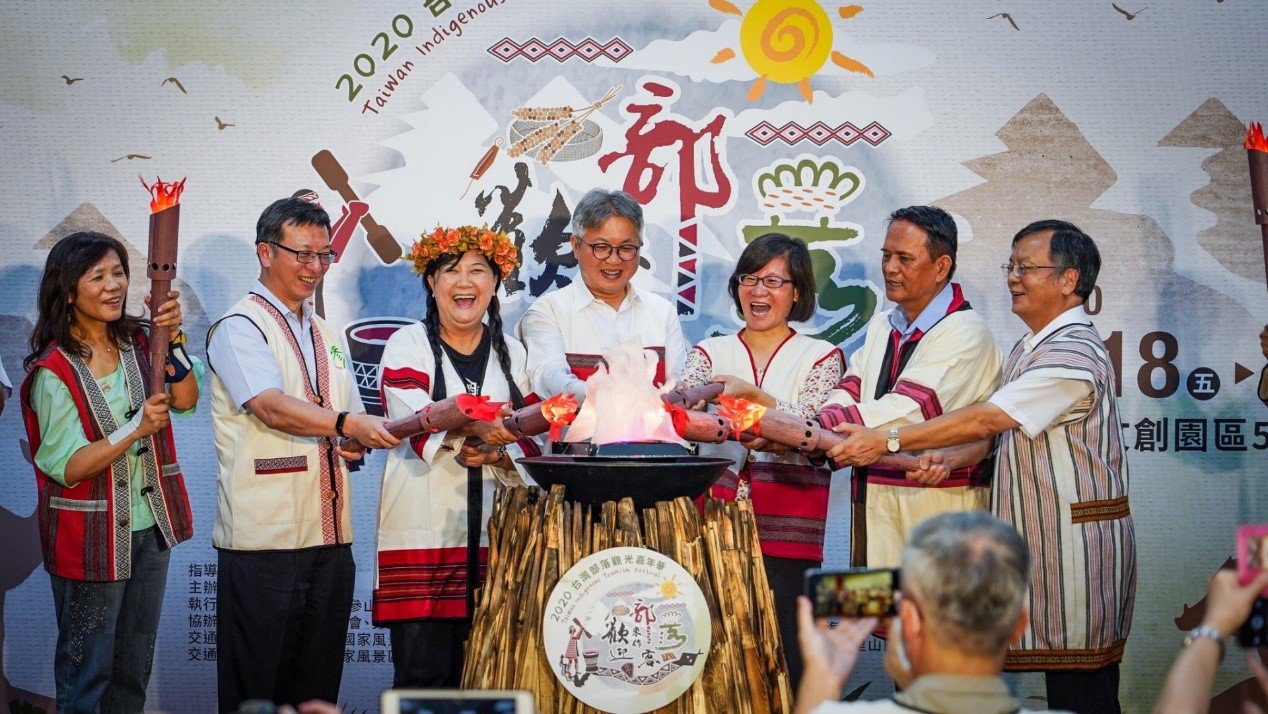 In this year, COVID 19 tortures the world and tourism is severely affected. As the epidemic begin to ease in Taiwan, the Ministry of Transportation and Communication promotes a safe travel subsidy scheme to help heat up domestic tourism in Taiwan. Therefore, a series of exciting activities with diverse contents are presented with "Welcome to the Tribes" as the theme. It is hoped to introduce the beauty of indigenous tribes to visitors, expect people to come and visit the tribes. Traveling the tribes in person, people are welcome to experience tribal culture, food, drink, lifestyle, and natural landscape to become tribal guests in Taiwan.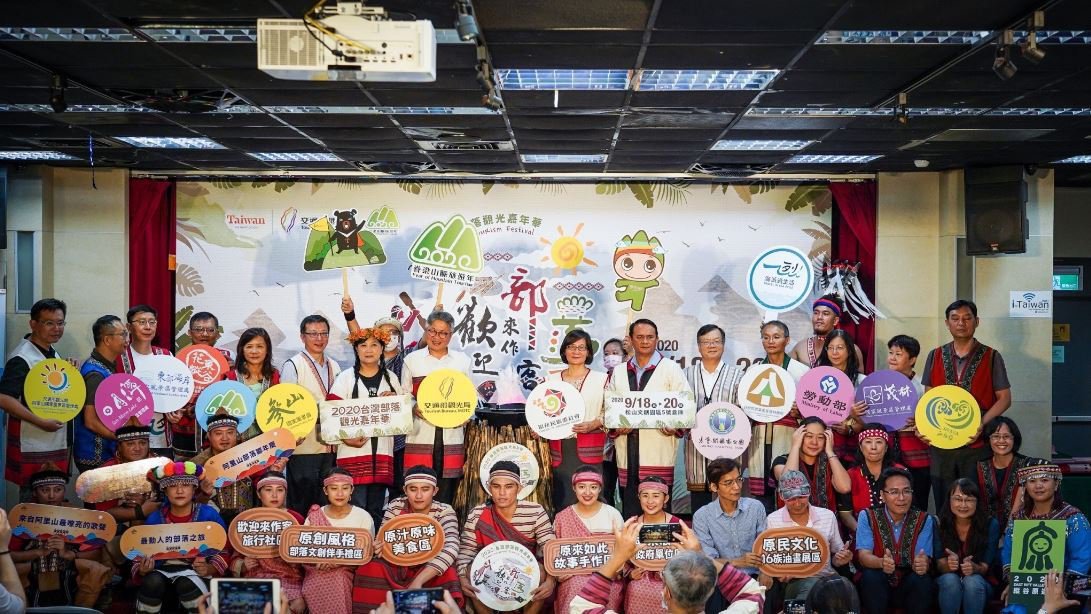 The Tourism Bureau stressed that in all the activities epidemic prevention protocol will be strictly implemented. Visitors are required to measure their temperature, wear face masks and keep social distance in the venues. Depending on the conditions, the number of guests will be controlled so that people can visit the tribes with peace of mind. Exciting activities and programs are there waiting for you. For more information, please visit the Facebook fan page of 2020 Taiwan Indigenous Tourism Festival.